NINTENDO SWITCH PUYO PUYO TETRIS R1
Adventure 
Multiplayer Arcade
Play Online 
Solo Arcade
For Nintendo switch
Game Overview
Two puzzle game juggernauts collide as Tetris, one of the largest-selling and recognized brands in gaming history, and Puyo Puyo from SEGA have combined to create a fun-to-play, fast-paced, competitive party game like no other! The game offers tons of gameplay styles – from single-player Adventure and Challenge modes to ferocious competition with up-to-four player Arcade modes, for tons of Tetris/Puyo variety.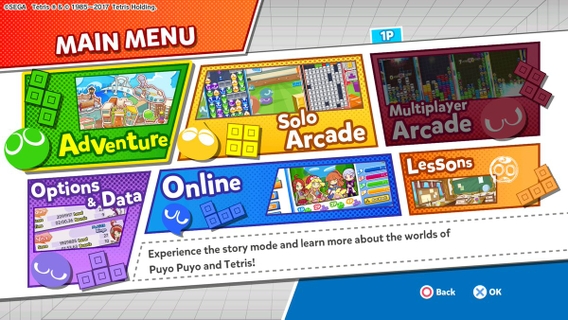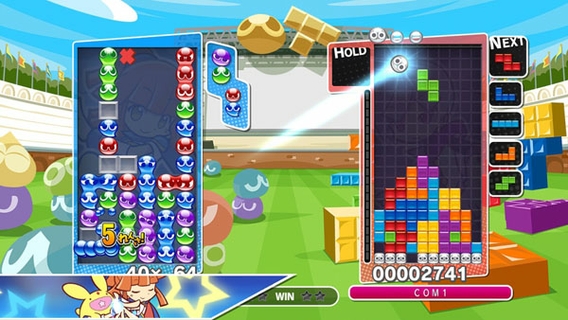 Adventure Mode
Single-player mode offers ten unique acts, each with ten stages featuring different characters from the Puyo Puyo and Tetris universes. Each stage contains unique challenges players will need to overcome in order to win and move on!
Multiplayer Arcade
For up to four local players, Multiplayer Arcade offers a wealth of variety that will bring out players' competitive nature! Versus – Players compete head-to-head in either Puyo Puyo or Tetris to fight in the puzzle fight of their life. Swap – Players' abilities are put to the ultimate test when they compete on both Puyo Puyo and Tetris boards, which switch back and forth at set intervals. Fusion – A true hybrid game where players compete with Puyos and Tetriminos together on the same board, requiring deft, on-the-fly thinking to become victorious. Big Bang – It's a race to the finish as players compete against each other to clear unique challenge boards as quickly as possible to win. Party – Players compete on Puyo or Tetris boards, but the puzzles feature special items that when activated either help players or harm their opponents.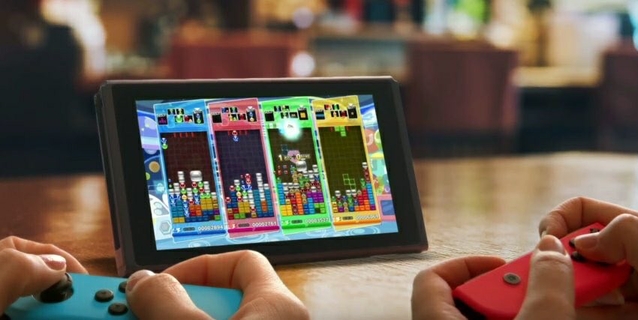 More Information

| | |
| --- | --- |
| Product Name | NINTENDO SWITCH PUYO PUYO TETRIS R1 |
| Weight | 0.200000 |
Compare Products
You have no items to compare.